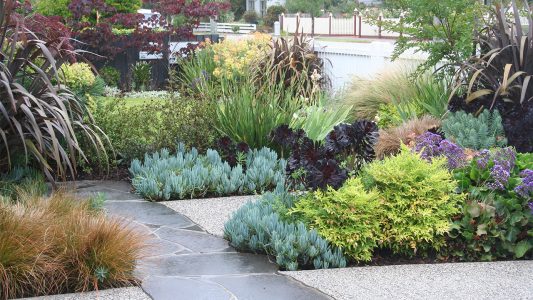 We offer a wide range of services that are tailored to your needs. Whether you are just looking for some inspiration and advice or a complete transformation of your garden. We are more than happy to help and advise you on the services you may require. The full garden design service outlined will help guide you through the design and build process from inspiration to completion.
Garden designs vary in style, scale and setting from contemporary town gardens to coastal gardens and large country gardens. Every garden design and planting scheme is unique and is designed to reflect the lifestyle and needs of its owners and to have a cohesive relationship to the home and wider landscape.
Consultation
Upon contact from you, we will organise a suitable time to meet with you onsite. This informal initial consultation will run for approximately 90mins.During this meeting we will thoroughly discuss your wants and needs. Consultation fees will vary depending on your location and these will be confirmed during our initial contact. This fee is payable at the end of the consultation.
Some advice and guidance may be all that you require to get you started. We will discuss garden styles, your gardens potential, how to integrate it with your indoor space, plant types, anything that may be relevant to you and your lifestyle. You can either take those ideas and act on them yourself or decide to commission a full design. A design will help you gain accurate quotes and save time and money during works. It will also enable you to build your garden in stages as budget allows and give you confidence in knowing that when you finish your garden you will have a cohesive end result. A clear design always pays for its self by eliminating costly mistakes. Following the consultation a design fee proposal will be sent to you for consideration. Design fees will vary according to the complexities and scale of the project.
Download Client Consultation Form
Design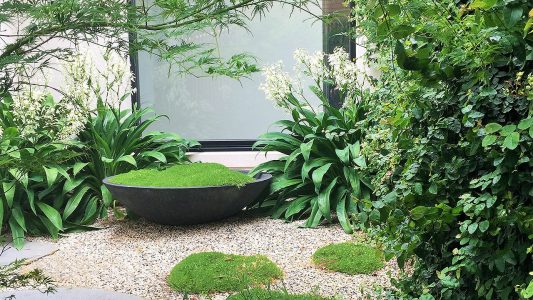 As every project varies, the following is a guide to the development of your garden design. We also offer a horticultural consultation for clients interested in planting renovations rather than structural changes. Existing plants will be reviewed and suggestions for new plants, pots & decorative additions will be discussed. If the scope is large or complex and requires a design such as a planting plan and plant schedule then a fee proposal will be sent to you following our consultation.
Concept Plan
Should you decide to go ahead with a design, then the next step is to develop a concept plan. This scaled plan provides a broad overview of the garden layout and spaces. It outlines the location of hard surfaces, lawns, garden beds, focal points and other main features of the garden. This step entails a more formal site survey and preparation of a base plan. Plans are either hand drawn or computer aided using Auto cad, this decision is determined on the particular job requirement. The first draft will be hand drawn rough sketches on trace which will be presented and discussed by a further meeting. Together we will discuss and make any necessary alterations and we will discuss some material options and get a further feel for plant selection. On completion of your concept plan you will receive 2 x copies of your design. One of those copies will contain dimensions and contractors notes.  Most good quality landscape contractors can build your garden with this alone.
Working Drawings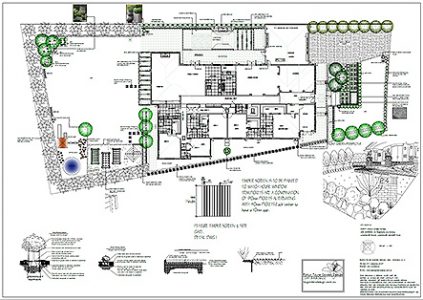 Should your design include any structures that require more detail, then elevation or working drawings may be required. This will be further discussed with you during the concept phase. On completion of your concept plan we can add a detailed Planting plan and Plant schedule listing species & quantities. This part is completed after the concept plan has been approved and finalised.
Construction
Your garden is now ready for construction. On your behalf we can undertake all the planning and preparation for the smooth running of the construction phase of your project. This will guarantee the integrity of the design being maintained and to negotiate a fair price for you as the client. We select the best contractors for the given job and meet with them to discuss the project and to present them with the drawings and any written specification. You may wish to manage your own project selecting your own preferred trade's people. If required we can be available for site visits during works.
Site Supervision
During construction of the garden whether using our selected contractors or your own, There are some phases of the garden construction that may need our attention. Following plans and using quality contractors will ensure the construction phase proceeds smoothly. However like any building project issues may still arise that need to be dealt with on site. Site visits are invoiced at an hourly rate.
Project Management
Project management is available by request and is priced on the client's wishes and each projects individual requirement. We will take on all of the preparation to ensure your garden construction runs as smoothly as possible from design through to completion. We take a very hands on approach and are involved every step of the way. If any issues arise or changes need to be made along the way, the integrity of the design is always considered.
Product Sourcing
RPGD has access to an extensive range of wholesalers that supply quality plants, pots, water features and outdoor furniture just to name a few. We can help you with the selection to ensure the right pieces are chosen to enhance and complement your house and garden. Or should your garden require a unique item to be commissioned then we also have access to some amazing artists who produce one off pieces tailored to your liking.