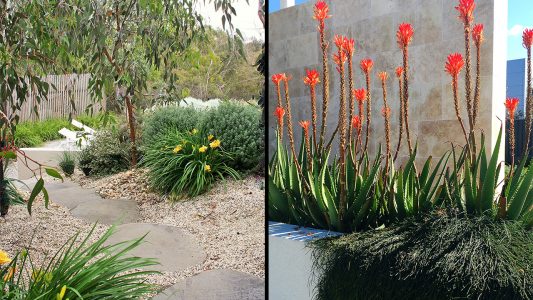 RPGD is a small horticultural based boutique garden design practice located in Melbourne. Since graduating from the University of Melbourne (Burnley campus) in 2006, we have worked on an extensive number of commissioned projects ranging from small city courtyards and larger gardens throughout Melbourne's suburbs. As well as large country gardens from the Bellarine Peninsula through to Western and Northern Victoria.
We work closely with our clients to create a unique and imaginative garden tailored to your needs. We encourage our clients input in all aspects of the process from initial consultation through to concept plan. This will ensure that your garden caters specifically to your needs and style and works for you and your family's lifestyle.
An individual approach is taken for each project so that the design works in harmony with the materials chosen and the garden complements both the architectural style of the property and its surroundings. We believe that a well thought out garden designed specifically for it's owners has the ability to improve on health and wellbeing.
Plants are chosen carefully to soften and enrich the space through texture and seasonal colour.
Membership
Full LIAV member
Fully insured